How to Choose the Right Pediatrician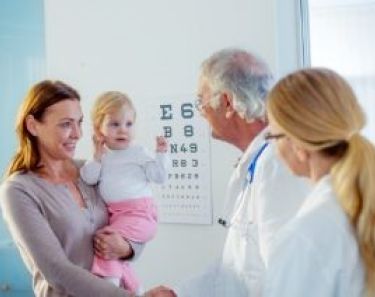 Parents look for three qualities of a pediatrician – availability, ability, and affability. One of the crucial long-term investment for you and your child is choosing the right pediatrician. Medical care is a partnership between pediatricians and parents. Depending on the child's health – care needs, you need to pay a visit to the pediatrician's office multiple times during the initial years of your child's life. Below are some tricks for extracting the best from your doctor that will help in choosing the right Silver Spring MD pediatrician.
Interviewing Yourself – You need to do some soul searching before looking for prospective health-care providers. What qualities does one need for the child's doctor? Are you a new parent with less experience about common childhood illness and the usual childhood development quirks? Are you low in confidence and believe that having a pediatrician helps in understanding the child's development and growth? Will you drive a long distance for check up or need a doctor close to your home? If your child has a chronic illness like diabetes, you will be choosing a pediatrician having expertise in that illness. If you are a first-time mom and adamant for breastfeeding, choosing a doctor that specializes in breastfeeding.
References – Ask friends who have the same parenting philosophy as yours while choosing a pediatrician. Ask the like-minded mothers in your area to get references for doctors that they have once chosen.
Right Insurance – After choosing some prospective doctors, check the insurance plan booklet to see which practices are participating members. After narrowing down for few doctors that they are still accepting new patients from that plan. The top insurance carriers provide a point of service option that provides additional health care providers list outside the plan for extra fees.
Pediatrician's Office – Ask the staff members how children having the potentially contagious illness are taken care of. Other basic information like the office hours, weekend or evening hours, any doctor available at overnight or after hours and the cost for sick as well as check up visits need to be asked. Are the staff accommodating and friendly? You will be interacting a lot with both the pediatrician as well as the office staff. Ask about appointment scheduling, after-hours coverage, and hospital affiliations.
Discussing with the Pediatrician – Generally, most doctors do not charge from the patients for asking questions, you can expect that the doctor will give you five to ten minutes. This is enough time for assessing the doctor. If you feel more time is needed or your child has multiple special needs, the schedule for an appointment for a checkup. Do your homework and carry a short list about the vital parenting issues while choosing a pediatrician in Silver Spring, MD. If is baby is one year old, do not ask about future behavioral worries like learning problems or bed-wetting. Do not tell that you do not want to bottle feed your baby or any other thing. Ask the doctor for advice on whether bottle-feeding is required or not. This will allow you to learn the doctor's approach and many other things you get to know that you have not previously thought. Always have an open mind. Both father and mother must visit the doctor so that all doubts are cleared and the baby can get a high level of medical care.
Find the Pediatrician's parenting philosophy – It is vital that the pediatrician you are choosing must agree or support your basic parenting philosophy. As questions like you are worried about not succeeding at breastfeeding. Is it necessary? On the other hand, your sister has tried the cry-it-out technique for making the baby sleep. Will this technique work on your baby? These types of questions do not have right or wrong answers but you will get a sense whether the doctor's suggestion will fit well for the baby or not. You need to be intuitive. This may sound subjective but after interacting with the doctor for a few minutes, you will understand whether the doctor really enjoys taking care of kids. Ask how the pediatrician takes care of his/her children because the pediatric practice needs to be done for a couple of years.