Five Must-Have Features of Postpartum Girdles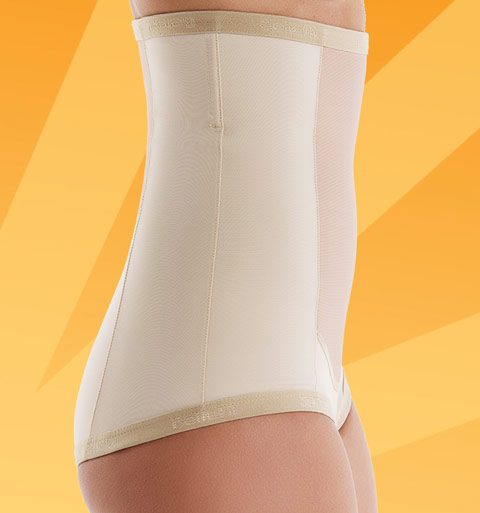 Postpartum girdles are the ultimate support garments designed specifically for the pregnant women and new moms. These belly bands are extremely helpful to give back your pre-pregnancy body within a few months. You can feel comfortable during and after the pregnancy by wearing them as tummy binders. And, there's still more to it. Best postpartum girdles help to straighten the spine in post pregnancy period and let your body regain its original shape. Also, it reduces the negative effects of C-section surgery on your health by providing faster healing through right compression in the lower abdominal region. It aids the uterus to get back to its position and is highly effective in lymphatic drainage. In short, it has multiple advantages for the women undergoing pregnancy or postnatal recovery.
You can find a huge variety of postpartum girdles in the markets, making the choice intimidating for you. These belts, binders, wraps, bands, or girdles are available in varied styles, fabrics, and fits to suit women of all sizes. However, instead of getting overwhelmed by such humongous variety, you must focus on buying the product that suits your needs. For your help, here are five features that you must find out in these girdles to soothe your postpartum health and aid in faster recuperation after an exhausting time.
It Should Fit to Your Size:
There is no point investing your money in a product that is not made for you. Sizing matters tremendously in terms of postpartum girdles. They should be fit enough to offer right compression to your belly. At the same time, it is futile to choose a girdle that is overtly undersized. It will pinch your stomach and lower back causing constant discomfort. Such belts may also lead to some other complications instead of solving your postnatal health issues. Some women end up buying oversized belts due to breathability they may allow. But this is again not advisable. Loosely fitted bands will never serve the purpose for which they are designed. Hence, it is wise to follow the sizing charts provided by manufacturers and buy a girdle that snugly fits you and allow you freedom to enjoy your daily activities as usual.
It Should Be Medical-Grade:
It is a myth that belly bands are not recommended by medical practitioners. Most of the gynecologists and obstetricians recommend wearing postpartum girdles to relieve your pain and pressure on abdominal area during and after pregnancy. However, it is noteworthy that you must consult your doctor before buying any such product and invest your money in a medical quality band with high-end specifications and enhanced features.
It Should Be Made from Comfortable Fabric:
This is also very important to enjoy the true comfort and luxury of wearing a postpartum girdle. They are designed with lightweight fabrics to allow sufficient breathability to the wearer. Cotton with spandex or Lycra is the most common choices of fabrics in this support garment. It offers the support that you require without causing discomfort or abrasion on your skin. Also, it is stretchy and cozy to keep your relaxed while handling your new born or managing your daily chores.
It Should Be Convenient to Wear:
Post pregnancy, the body usually gets stiffened and it becomes hard to bend or flex your muscles. In this regard, you must choose a girdle that is easy to slip on. There are many varieties available in the market for high-quality belly compression belts with zipper closure, hook sand eye closure, pull up girdles, and dual closure corsets. Whatever be their name, you should prefer the style that suits you perfectly. As a matter of fact, you should prefer buying corsets that are easy to wear and cover the entire torso to provide right compression on all the organs. Also, these corsets should have a wonderful fit and stay in position even for long hours. It should also offer easy access to the groin with a flap that is comfortable to hook on.
It Should Be Thin and Light Colored:
This one is for style purposes. Postpartum girdles are comfortable to wear, if preferred in lightweight fabrics. Lighter fabrics can be easily worn under your clothes and let you be stylish while stepping out of your home. So, it also helps to accentuate your self-confidence. Hence, prefer corsets in light and neutral colors to wear underneath your stunning dresses and flaunt your toned postpartum belly with style.
These are the five must-have features that you must find in a postpartum girdle (maternity.about.com/od/thefourthtrimester/tp/5-Great-Post-Partum-Girdles.htm) before actually buying it. Also, remember that these girdles must be worn after consultation with your doctor and accompanied by proper exercises and diet schedule for effective results.