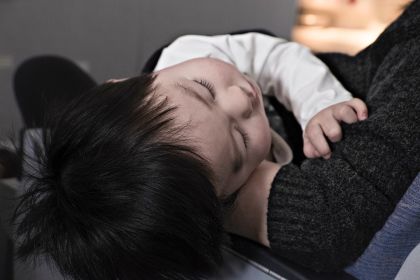 The birth of a child is one of the most joyous occasions in the life of a couple. However, this comes with many responsibilities. Rearing a child poses many problems and concerns, especially if you are a first-time parent. From feeding the baby, changing nappies, and shushing a crying baby, there is a lot that parents need to go through to bring up the little ones. One thing among these that concerns parents most is getting a baby to sleep well. Many a time, newborns, infants, and toddlers end up with sleepless night, which in turn trouble the parents who have to forego their sleep to calm the little one down.  Some babies also experience interrupted bedtime patterns, which too can be taxing on couples and other people who take care of the baby. A sleep coach for babies is someone who comes to your aid in such instances. Here is why you need to hire one, and how such a professional can help you and your little one.
Who is a sleep coach?
A sleep consultant or coach is a trained professional who offers help when your baby has issues with his/her sleep. Such a person could be a nurse, a nanny, or someone with babysitting experience, but above all, he/she is certified in sleep coaching. The coach helps develop a sleep plan for your baby after taking into consideration the current routine and lifestyle. Changes suggested usually involve alterations to feeding schedules, nap sessions, and bedtime routine.
Why you need to hire a sleep coach for your baby
A sleep coach can enter the picture in multiple instances. Most parents today are educated, and well-read on issues concerning their babies. Moms of newborn turn to their parents for advice on a possible solution to the issues concerning their long-awake or crying baby. In spite of all these, if you are unable to get your baby to sleep, hiring a coach is recommended. Another instance is when you have more than one baby to take care of. Your older child could be a toddler, and the younger one, just a couple of months old. Putting both of them to sleep together could be a Herculean task. The toddler, who has been shifted to an individual bed, needs to adjust to his/her new surroundings, and get accustomed to newly developing fears, like that of the dark. The infant, on the other hand, needs to be tended to every few hours, and fed regularly too. For moms who are expecting, with another toddler to take care of, the challenge is no different.
A sleep coach for your baby can help you with the challenges you face. A good consultant is able to assess your lifestyle, and the baby's routine in order to understand what the issue is. Sleeplessness could sometimes be a result of an underlying disease or health condition that prevents your baby from having a good bedtime. A coach is able to identify this, and get your baby examined by a doctor to rule out any such conditions before putting a sleep plan into place. Unlike most advice that is available over the web, the plan laid out by the consultant isn't 'one size fits all'. It is customized to suit your baby's needs and behavior, so that you are able to see the difference in the shortest possible time.
The role of a sleep coach doesn't end with delivering a plan. He/she is available on call for a few weeks, months, or even a year to assess how the plan is progressing, and to respond to your queries that crop up from time to time. Most coaches are accessible through multiple communication means – emails, call, chats, text support, and so on. The role of many consultants also extends beyond just sleep coaching. They offer parenting tips and guides, such as toilet training, or putting your child to sleep during an illness or travel, and so on. Many parents find this extremely helpful.
So, if you are troubled by a sleepless baby or an infant who stays awake and active all through the night, the solution could well be in hiring a sleep coach.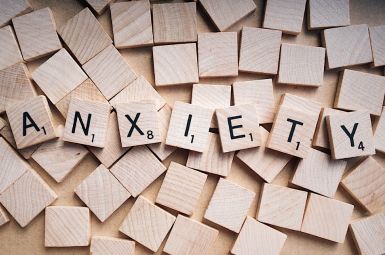 Having anxiety is a basic human behavior and all of us get anxious once in a while. Getting anxious or worried sometimes is completely fine as long as the anxiety keeps appearing every now and then. You know things are going wrong when you are anxious all the time, constantly worried and constantly thinking of negative outcomes. Your OCD levels have gone high and you are obsessed about tiniest of things, worrying and fidgeting all the time. You know your anxiety needs to be treated when you have panic attacks all the time and you are even anxious about having panic attacks all the time. Anxiety can reach alarming stages as mentioned above, when therapy is only the solution.
When anxiety overgrows therapy can help people out of their miseries and teach them how to help themselves. However, not many people believe in therapies in anxiety and have questions like 'does anxiety therapies work?' If you are not sure how these therapy sessions for anxiety work, this article is for you. We will see how anxiety therapy in Jupiter, FL can help people. Read on.
What is Anxiety Therapy and How Does it Work?
Therapy for anxiety issues is a pretty common thing and qualified therapists conduct sessions for a certain amount of time. Two of the most common therapy for anxiety are behavioral therapy and cognitive therapy. Behavioral therapy deals with behavioral aspects like panting, hyperventilating, fidgeting and other symptoms of severe anxiety. If these symptoms are not treated the person might develop panic attacks and these attacks make the whole scene worse. Cognitive therapy on the other hand deals with thoughts and feelings which are the crucial elements of anxiety. Having a negative approach towards life, worrying about the smallest of things and worrying about constantly being worried, such is the complexity of feelings and thoughts when it comes to anxiety. Cognitive therapies can help people with their anxiety problems, have clarity of thoughts and develop characteristics of patience, bravery and confidence.
Why to Trust Anxiety Therapists?
1. Experts handle these sessions
Therapists who have years of experience in therapy will be handling these sessions. As an added advantage, they will have dealt with many similar patients before and learnt a lot from their previous experience. Anxiety therapists will conduct systematic therapy sessions, use measurable metrics to check the progress and use proven methods to systematically treat the concerns. Be it an individual therapy or group therapy, the therapists in Jupiter, FL will follow a systematic approach to treat anxiety disorders.
2. They take time, but they work
Be it anxiety therapy in Jupiter or elsewhere, it takes time for these sessions to have an impact and change a person's habits. These sessions are not designed to be short term escapes from the issues the patients are facing. They are designed such that people receive help that is long term and in fact helpful to change. If you want to genuinely seek help and change your life, you need to be patient and hopeful about it. Anxiety therapy sessions teach you exactly that, to halt and reflect. To develop these states of mental peace it takes time, proven methods of therapy and dedication from both the patient and therapist. All you need to be aware is to let time take its course and trust the therapist who is helping you to achieve that.
3. Therapies are systematic and proven
It is human nature to reflect upon oneself and make efforts to change a behavior that is hindering them. However not all of us are able to change and when things get worse, help from therapy seem inevitable. This is because not all of us can formulate a system and discipline in our lives. If you or your loved one cannot cope with anxiety no matter what, a therapist can help his/her situation with a systematic approach that is proven and tested. You need to trust anxiety therapy because it works for people who are willing to cooperate, be patient and make genuine efforts.