What You Should Look For in a Dental Clinic?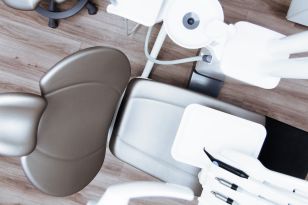 Finding the right Springfield Dental Clinic for you and your family can be a herculean task. With countless options available in Springfield, how do you select the one that fits your needs?
It's crucial to have an experienced and knowledgeable dentist, yet it's equally important to find a provider that is understanding, kind, and compassionate.
Also, the team at the dental office should strive to create an atmosphere of friendliness, relaxation, and comfort. They should foster relationships with new and existing patients alike.
But that's not all. Below are some important factors to consider when choosing the best dental clinic in Springfield.
The Dentist Should Be Well-Qualified
Let's face it. Irrespective of the amenities a dental clinic offers, the most crucial thing is the knowledge, skills, and education of your dentist.
If you plan to go for a general dentist, make sure s/he has a degree from a four-year accredited dental school and should be licensed by the state (Virginia if you looking for Springfield dental clinic) in which they practice.
And if you are looking for specialists such as oral surgeons, periodontists, and orthodontists, they should have completed another two-to-three-year residency in their chosen focus areas.
So, when you are evaluating a dental clinic in Springfield, do not forget to ask your dental provider about his or her educational background.
Provides Clear and Organized Space
Operating a dental clinic properly involves complying with various regulations, such as disinfecting and sterilization procedures.
When you visit a dental clinic, make sure it is clean and well-organized. Do check the treatment rooms and make sure they are stocked with sterile instruments and gloves.
Also, check the corners of the room and see if they are free of dirt and dust. The staff at the dental office should take special care to offer a safe, clean environment.
Offers Transparent Communication
A dental clinic in Springfield is only good if they offer transparency and excellent communication.
Being a patient, you should be well informed. During the initial consultation, you should feel heard.
The dentist should take ample time to get to know you and understand your problems. At the end of your visit, make sure you have been provided with a detailed idea of your diagnosis and treatment plan, including timelines and fees.
In addition, your dentist should be equipped to communicate with other members of your dental team when required.
Provides Top-notch Service
When you look for a Springfield dental clinic, your topmost concern should be if they provide all the services you require.
Make sure they can address all your potential dental concerns and that they can do a great job.
Besides, the service, do not forget to check the clinic's history, how they operate, the list of dentists it has, and most importantly the reviews of past patients.
Suits Your Pocket
What use is a top-notch Springfield dental clinic providing all the services you require if they don't meet your budget?
Why would you also settle for a dental office with cost-effective services but doesn't meet your requirements or standards?
You need to find the right dental office at Springfield that ticks all the right boxes. They should offer exceptional quality of service but at affordable prices. They should do all the leg-work for you so you never have to worry about anything.
Exhibits a Great Customer Service
Would you want to feel unimportant or disregarded, especially when health is concerned?
Of course, not, right?
So, opt for a Springfield dental clinic, dentist, and medical staff that make you feel comfortable.
They should offer great customer service. And they must satisfy you and your corners when you have them.
Make sure the staff at the dental office are hard to reach and know well how to manage their patients. Most importantly, they should have patience, listen to your problems and needs carefully and manage your emotions professionally.
Also, they should be available to help you with any emergency. You must be able to reach any day or anytime, whatever your concern or if you have just have simple question or query.
In a nutshell, if the Springfield dental clinic you are considering has the above-mentioned qualities, you should be in good hands. Do you've any questions?