Step by Step Guide for Selecting Emergency Dentist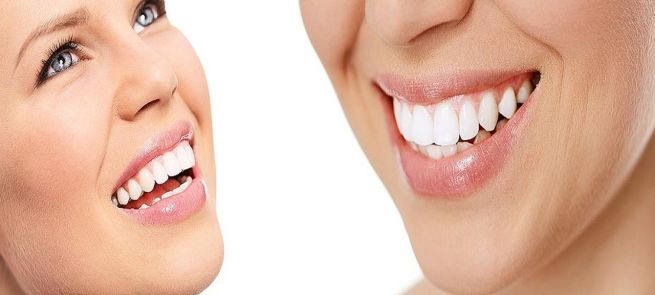 In a dental emergency, the first thing that you should do is calling up your regular dentist. Even if your dentist cannot give you an appointment right away, he or she may be able to refer an emergency dentist to you. Otherwise, try to find an emergency dentist through your network of friends and family. Some of them themselves could have faced a dental emergency at some point and may be able to help you. If this option also doesn't work out then you may scour the Internet for an emergency dentist near me open now.

Let us take a look at the steps you need to follow for selecting an emergency dentist.

Search Online for an Emergency Dentist

When you search for an emergency dentist on the net, the location of the dental clinic is of prime importance. You might be in extreme pain and a long drive might be stressful for you. Also, if you have a knocked-out tooth, you may be required to reach the clinic as fast as possible.  

Your search for 'emergency dentist near me open now' on Google will yield a host of sites for emergency dentists or dental clinics. Use Google Maps to determine which dental clinics you can reach quickly.

Check Their Licenses

You might want to rush to the nearest emergency dentist. But spare a moment to check their qualifications. The qualification should be mentioned on the website itself. You would want to choose an emergency dentist who is licensed by the State Licensing Board.

Find out what type of professional associations they belong to. The best dental clinics are members of the American Dental Association. This means they have to abide by the ADA code which includes a principle of ethics, code for professional conduct, and advisory opinions. The ADA code helps to ensure that you are treated correctly whatever the situation.

Check for Experience and Recommendations

Pay special attention to your emergency dentist's experience and patients' feedback. Try to find out how long your emergency dentist has been in practice. An experienced dentist can make a difference in your treatment. Check the website for reviews or testimonials. Also, search on the Internet for reviews about your emergency dentist or dental clinic.

Give a Call

There are some important questions that you need to ask before you finalize your emergency doctor or dental clinic.

Will they accept your Insurance?

Unless you are in a position to pay out of pocket, you need to ask the dental clinic if they will accept your insurance. Not all dental clinics accept every type of insurance. Your dental clinic needs to submit a claim to your carrier. If they don't then you will have to pay for your visit out of your pocket.

If you don't have dental insurance then find out if they give discounts or have payment-plan options. Getting this information will help you to decide which emergency doctor to choose or which dental clinic to go to.

Will they administer Anaesthesia?

Depending on what kind of dental emergency you have, immediate action may be required. In such a case, anesthesia could help you relax and ensure that you feel no pain. Ask the dental clinic, if they administer anesthesia and if yes, then what kind of anesthesia they are licensed to administer.

What is their follow-up protocol?

You may still have some problems even after your treatment. So if you have any issues or have any questions, you need to know who to call and how it would be handled. Make sure that your dental clinic has a system in place to handle any follow-up issues that may arise.

Check out the Facility

Always check the clinic in-person before you start your treatment. Make sure it maintains cleanliness. It is better to be treated in a sterile environment with the latest technology and tools. 

Conclusion

Nobody is ever prepared for a dental emergency. But if you follow the steps mentioned here, which includes searching the net for 'emergency dentist near me open now' and ask the essential questions, you will be able to find a suitable emergency dentist who would be able to relieve your pain. Do you've any questions?