Six Essentials of Chronic Care Management CPT Code 99490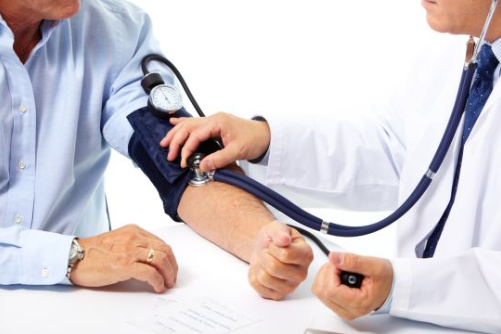 Starting last year on 1st January it has been more than a year since Medicare started to pay for chronic care management (CCM). This has been a welcome change for the healthcare sector as a whole as care management plays an important role in primary care making significant contribution to making life and health better for people. As per the Current Procedural Terminology (CPT) code 99490 Medicare is entitled to pay for all types of care coordination services characterized as non face to face care to beneficiaries who are required to have at least two or more chronic conditions.
As per CMS, the CPT 99490 code will reimburse the value entitled to the time invested by clinical staffs in the remote or non face to face patient care under the supervision of a physician or qualified healthcare professional of comparable status in a calendar month. The following conditions are to be met for being reimbursed as per the new guidelines.
•  Two consecutive chronic conditions should last for at least a year or until patient's death.
• Chronic diseases that can expose the patient at considerable risk of death or chronic conditions leading to acute illness or impairment of organic functions will also be covered under this code.
•  Cases in which comprehensive healthcare plan is already underway will also be covered under this new code.
As for reporting there are few criteria that the care practitioner or provider must meet to be eligible to report the chronic care management and in not meeting these criteria the care provider is not permitted to bill for the services. Let us now have a quick look at the 6 essentials of chronic care management CPT code 99490.
1. Certified EHR or Certified Electronic Health Record
As a practitioner or care provider you need have a certified EHR in your facility to record health problems, patient information, demographic data and information on medications. In addition to that, building a clinical summary for each patient with the use of a certified EHR is needed. Use of certified EHR have an array of advantages for the care provider and for making the care for the beneficiary better.
•  An EHR facilitates transparent coordination of care professionals on the basis of patient information.
•  Typically, this allows faster response to address the emerging requirement of patients in a healthcare setting.
•  This also makes the coordination among caregivers, professionals, other disciplines and healthcare payers smooth.
2. Round the clock accessibility
As per the new code nonstop round the clock patient to provider access is a major criterion. Keeping conformity with the increase in chronic care needs, it is important for the patients to be able to access the care providers at any point of time. Obviously, unrestrained accessibility will result in better care coordination and care providers will need to be on their tiptoe to address any emerging situation or patient need.
3. Health-need assessment and preventive services
As per the new CCM reimbursement requirement, systematic and time to time assessment of health needs is must. This would make sure that the patient will not be in darkness concerning any emerging medical condition concerning his health and need of treatment. This assessment will also ensure that the chronic sufferers will receive timely preventive services.
4. Care management transition
Capability to manage care transitions among healthcare facilities like care providers, hospitals, clinics, nursing facilities and Electronic Record providers is very important to be eligible to bill for chronic care management under the new CPT code. This typical requirement can be divided into two separate elements. First of all, creating and formatting the electronic patient information or clinical summary care giver is required to exchange with other providers and secondly, managing the care transitions by utilizing certified EHR.
5. Offering an electronic care plan
Electronic care plan refers to the electronic presentation of the whole care plan by the provider. With this the systematically created and maintained plan of care for diverse health issues of patients can be ensured. A detailed electronic copy or written copy of the care plan is required to be provided to the beneficiary and corresponding documentation is needed to be maintained in the certified EHR of the care provider's facility.
6. Written consent
Finally, it is the written consent of the patient that needs to be provided while billing for the chronic care management (www.cms.gov/Outreach-and-Education/Medicare-Learning-Network-MLN/MLNProducts/Downloads/ChronicCareManagement.pdf). The written consent also needs to be documented with authorization in the certified EHR of the facility. The understanding, confidence and consent of the patient concerning his health condition and requirement of chronic care management will be ascertained through this consent document. This will also ensure that the care provider has the patient's written consent to share health information electronically with other providers.