How is a Pediatrician Different from Other Doctors?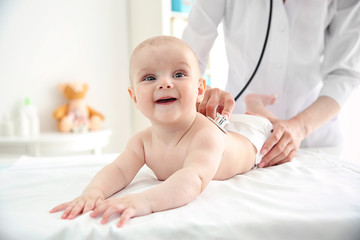 The occupational area of a pediatrician encompasses providing healthcare to young patients from newborn babies to infants and children to teenagers. Providing physical, emotional and mental care, performing necessary diagnostic tests to gather information about the medical issues, and administering treatment process are their major role.
They are responsible to examine, analysis and treat children come to them with variety of illnesses and injuries and administer immunizations needed to protect children from various kinds of diseases like measles, mumps, polio, hepatitis B, chicken pox, and diphtheria. Routine check-ups right from the day one of their birth also referred to well-baby checkups, keeping track and documenting a child's mental and physical growth and development up to their adulthood are done by pediatrician in Silver Spring MD.
How Pediatrician differs from Other Doctors?
In order to render healthcare services as childcare physicians, according to American Academy of Pediatrics, pediatricians are required to undergo three years of comprehensive residency course in pediatric medicine following completion of their medical school degree. Typically, for primary care physicians obtaining merely a three months course in pediatric training is important. Thus, pediatrician in Silver Spring, MD is specialized doctor and knowledgeable to deal with wide array of physical and mental disorders that occur during childhood to adolescence period. They are quite familiar with the latest pediatric medications, management concepts, and researches related to child wellbeing and development.
Pediatricians guide and counsel children as well as their guardians or parents about health, hygiene, diet, and disease prevention methods. Importantly, pediatrics is a collaborative medial specialty area whereas primary-adult care physicians or family physicians often refer young patients to pediatricians with manifestation of symptoms can be well handled by childcare practitioners. In big healthcare settings like public or private hospitals, pediatricians work in conjunction other healthcare professionals in order to provide optimally possible medical health care to newborns to teens.
In typical child healthcare hospitals, diagnostic units and private clinics, you will find waiting halls to check up rooms and offices are prepared with varieties of children's toys, books, pictures that are important to keep the children patient and occupied in course of waiting period as well, while undergoing immunizations or painful procedures. This needs pediatricians to enjoy working with children with highest level of passion and patient.
Children are disorderly patients and often found restless while mostly become panic stricken by the activities of doctors and about their procedures. In fact, pediatrics-training course also educates pediatricians on the methods to handle effectively with children. Once children reach their adulthood or after their 18's they are referred to adult primary care physicians and need no longer specialized care under a pediatrician.
A very common mistake that often people make is assuming that all that pediatricians perform to provide healthcare to children entail the medical approach apply to adults in smaller scale that fit them. In reality, the approach is completely different. The premature or developing health organs of newborn to teens are neither small in approach nor identical to adult procedures. In medical proverb, it is said that 'children are not little adults'. Apart from general health complications, they may come across cancer, heart disease, obesity, high cholesterol or drug abuse, however, the concept and methods of administering them differs vastly from the approaches used for adult care.
The physiological change in children exhibits problems with difference in terms of their symptoms, progression, or acuteness level. To address those problems effectively and get desired results, pediatrician in Silver Spring, MD plans more delicate management methods, which are not required or apply to an adult with the same disease. In order to deal with little children who fear needles, dislike various procedures or treating methods followed by doctors, pediatricians are the only healthcare providers who need acting amusing, jokey or prepare his settings with toys, pictures, or candies to make his patients happy, and parents cool.
Typically, the types of acting that do, is not required when treating a teen boy or girl and thus, apart from a medical practitioner, they are performing the role of advisors to parents, stage performers, and collaborator in medical field.