Fraxel Laser Treatment – Uses, Benefits, and Warnings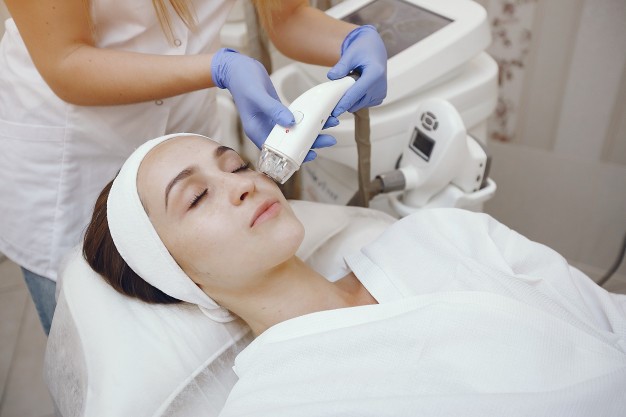 Fraxel is a non-invasive, microscopic laser. The laser penetrates your skin and promotes new collagen and elastin growth. In simpler terms, the laser helps smoothen out your wrinkles and scars, fades brown spots, and helps resurfaces your skin tone.
Fraxel is different and more advanced from the traditionally aggressive lasers. It is a fractional skin resurfacing treatment, which means it only targets a fraction of the skin at a time.
How Does Fraxel Laser Treatment Function?
The Fraxel Dual laser uses two wavelengths—1550 and 1927—to remedy the different skin concerns. According to professionals, the 1927 wavelength can correct discoloration, which includes hyperpigmentation, age-related spots, sun damage, and pre-cancer spots. The 1550 wavelength, on the other hand, can target and smoothen your skin's texture, correcting fine lines, wrinkles, and acne scarring.
What Are the Uses and Benefits of Fraxel Laser Treatment?
With Fraxel laser treatment, you can see visibly younger-looking skin without surgery. The treatment improves tone, texture, and radiance in aging, sun-damaged, or scarred skin.
If you wish to look younger without undergoing dramatic changes or experiencing extended downtime, Fraxel laser treatment is for you.
The Fraxel laser treatment effectively corrects fine lines and wrinkles, like crow's feet and brow lines, surface scarring, pigmentation, sun damage, and actinic keratosis—a common skin condition. Furthermore, the treatment helps diminish acne scars and surgical scars, the appearance of age spots, and the appearance of sun-damaged skin.
Essentially, the treatment addresses skin issues on the face, neck, chest, hands, and legs.
Is Fraxel Laser Treatment Safe?
Experts have confirmed that the Fraxel laser treatment is safe for all skin tones, but it might not be the best choice for people living with melisma—a complex form of hyperpigmentation. Fraxel laser may end up worsening the condition.
How Should You Prepare for a Fraxel Laser Treatment?
The Fraxel laser is a low-maintenance treatment. Patients are asked to stop using any retinoid, peels, acids, or products that can cause skin sensitivity for at least a full week before initiating the treatment.
Patients in the middle of a really intense acne breakout are usually suggested to postpone the treatment until their zits have calmed down.
How Much Does the Fraxel Laser Treatment Cost?
The cost of the treatment varies depending on your skin condition, your insurance plan, and your location. On average, however, Fraxel costs around $1,500 per treatment for the face and up to $2,000 if you include the neck and chest.
More About the Treatment …
The procedure itself takes nearly 15 to 25 minutes; however, topical anesthesia (numbing cream) takes nearly 45 minutes to kick in before getting started. You may feel a little stinging, but pain tolerance is subjective. While some people consider Fraxel to be quite intense and painful, some describe the sensation as being stung by bees or feeling like your face is straight up burning.
Warnings Related to Fraxel Laser Treatment
The downtime to the Fraxel laser treatment is, typically, a week. You can expect redness, throbbing, and swelling, like that of a sunburn, during the first two days. Between days three to five, your skin may begin to roughen up and peel off. Resist the urge to pick at the flakes and allow your skin to heal on its own, otherwise, you risk scarring the area.
Those opting to undergo the procedure on your chest be mindful that it usually takes slightly longer to recover, so don't be alarmed.
How Long Do the Results Last?
The lasting of the results depends on the patient's hair color, eye color, and complexion. On average, though, the results of the Fraxel laser treatment last at least a year. The results vary wildly from patient to patient.
Fraxel laser treatment is the latest advancement in laser procedures if you wish to see younger-looking, flawless skin.