Cold Therapy – The Natural Pain Reliever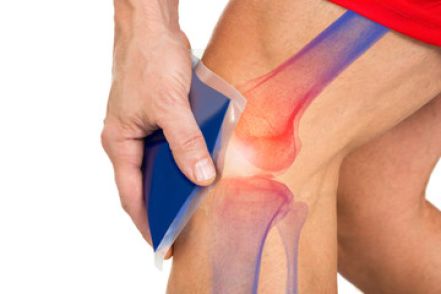 Cold therapy is an effective natural remedy to relieve pain and aid recovery from wounds. Cold therapy is recommended and used by medical community the world over to help patients recover from injuries and surgeries. It is a proven remedy that can even help you minimize your use of pain relievers.
There are many ways to use cold therapy. The old and traditional methods involve use of ice packs or frozen bags of peas over the affected area. A better way to administer cold therapy is through cold therapy machines.
Cold Therapy Applications and Benefits
Applications –
Doctors recommend cold therapy after surgeries to aid the rehabilitation program.
You can especially use cold therapy to hasten your recovery after the following procedures and conditions –
Cold therapy after knee replacement surgery is very helpful for patients to find relief from pain and gain movement.
Cold therapy can aid recovery after ACL and rotator cuff repair procedures. Recovery from these procedures can be very painful and use of cold therapy can be very helpful during the rehabilitation process.
Cold therapy is useful for different types of back and hip surgeries. These surgeries are often quite extensive and require great post-operative care.
Cold therapy can provide relief from pain due to orthopedic trauma and fractures.
Recovery from plastic surgery can speed up with cold therapy.
Managing pain due to sprains, muscle strains, swollen joints, and edema is easier with cold therapy. Even if the pain is not severe, you can use cold therapy to reduce the swelling and prevent it from escalating.
Cold therapy can be very useful for managing painful conditions like arthritis. Patients with arthritis and other painful bone and muscle conditions require physical therapy and medicines to manage their conditions. Cold therapy is often included in the rehabilitation and care of arthritic patients for everyday use to make their lives more comfortable especially if their condition is very severe.
Cold therapy can help with recovery from minor and major sports injuries.
Benefits –
Cold therapy is quite useful for managing minor aches and painful conditions in the joints, ligaments, and tendons. Cold therapy can reduce fluid build-up that can cause pain.
Cold therapy can aid the recovery process by reducing swelling in the affected area. When the recovery is quick, patients can begin their physical therapy sooner than expected. When you continue with your cold therapy along with the physical exercises; the swelling can reduce even more easily and quickly.
You can use an ice machine for knee pain and reduce the discomfort quite significantly. Cold therapy after knee replacement surgery can help with reduced pain within a day of its use. It also helps patients with better movements within a day or two of the surgery.
Cold therapy has no side effects. It is a natural remedy that only uses ice to provide healing. If used in the correct manner, there are no risks associated with cold therapy.
Effective Way to Administer Cold Therapy
The most effective way to administer cold therapy is through cold therapy units. You can use ice packs for recovery, but the resultant healing may not be as good or effective.
With ice packs, you can't control or maintain optimal temperature required for proper healing. Water from melting ice can also penetrate the wound site and increase the risk of infections. Ice packs are also not very effective as the administering of cold is without flow and is therefore static.
When you use a cold therapy unit, you get dynamic healing or with flow. The constant movement of water and ice from the pump provide optimal temperature and healing when the machine is in use.
You can maximize healing from cold therapy machines if you use units that utilize innovative methods to administer the cold on the injuries. The most important factor for effective cold therapy is optimal temperature control. When the difference of temperatures from the machine and the injured site is at its maximum; the healing can occur in the most effective way.
If you have been looking for a natural remedy to reduce pain and swelling; look no further than cold therapy.