The Benefits of Seeing a Board-Certified Pediatrician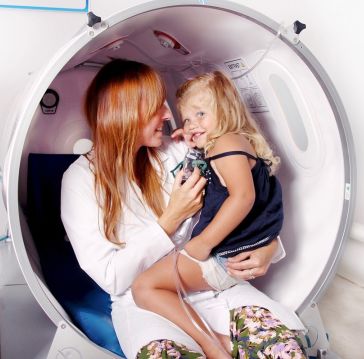 Challenges of Evolving Pediatric Care
Pediatric care has transformed beyond providing vaccine shots and medical or surgical intervention. Doctors in recent years have moved to providing well-care, which is a system of understanding the child's health needs without necessarily waiting for a malady to strike. Doctors focus on important facets of the child's emotional and mental growth along with physical parameters like height and weight. They also use advanced diagnostics to understand the allergies and recurring disorders which the child may be susceptible too. They advise on non-medical interventions such as diet management and levels of recommended physical activity. All considered, the role of the pediatrician in Silver Spring MD has evolved considerably. Families demand the best possible care for their children.
Licensing or Certification?
Pediatric physicians train for three more years after obtaining their medical degree to complete a postgraduate pediatric qualification. After completing their residency, doctors obtain licenses from different states to practice their profession. A doctor can obtain licenses from several states. A license is a state acknowledgement of the doctor's qualifications. All states have broadly the same criteria for granting a license. Certification is a non-governmental regulation. It goes beyond the state's licensing requirement to evaluate the doctor's ability and competence.
About Board Certification
Board Certification of pediatricians is done by ABP- the American Board of Pediatrics. The Board was founded in 1933 to evolve rigorous standards for improving the quality of pediatric care professionals. The Board was created as a need was felt for self –regulation among the fraternity of physicians in an era when there was very little recognition of medical specializations. Board Certification was created to add an additional assurance of quality among the patients. The Board itself comprises of physician members from the major associations of pediatric doctors in America. As board certification is a non-governmental regulation, the highest standards are applied when certifying applicants.
Rigorous Certification Process
The ABP applies uncompromising processes to certify pediatricians. The educational qualifications of the applicant are verified- they must have graduated from an accredited medical school in the USA or Canada or a foreign medical School recognized by the World Health Organization and verifiably completed a three year-pediatric residency in an accredited program. After verification of educational qualifications, the applicant must possess a valid, unrestricted state license to practice medicine. The applicant must successfully complete a one-day board-conducted examination that evaluates their competency in administering patient care. Physicians who specialize in certain fields of pediatrics like infectious diseases must complete further residency program in that field from an accredited institute before applying for certification as a specialist.
Ensuring Up to Date Knowledge
The process of certification does not end with the applicant passing the exam set by the board. Each applicant has to carry on MOC (Maintenance of Certification) activities over a five-year cycle that are meant to ensure that the physicians keeps up to date with new happenings in the field of pediatrics. MOC activities to be undertaken by certified pediatricians include:
Maintaining unrestricted state licensing.
Passing MOC examinations.
Completing self-assessment and continued learning activities through courses and training.
Completing Improving Professional Practice activities.
Completion of MOC activities allows the Board to ensure the continuing evolution of individual physicians. MOC activities are as important for certified pediatricians as passing the initial certifying examination. The physicians also receive Continuing Medical Education credits for completing certification.
Regular Recertification
Pediatric doctors have to apply for recertification after every ten years. They complete recertification after going through two cycles of MOC activities. The kind of self-learning required to complete MOC and recertification makes the physician a better professional in all respects – such as medical care and patient welfare administration.
Access to a Wide Network of Professionals
As part of certification and MOC activities, physicians are encouraged to attend association events and training programs along with their peers. These group events allow the professionals to share knowledge and stay updated on new happening in the field of pediatrics. Learning from their peers allows doctors to provide a higher standard of care for patients.